The Milwaukee Bucks team logo has 5 colors. The official Milwaukee Bucks colors of the logo are Good Land green, Cream City cream, Great Lakes blue, black and white. This logo is used by Milwaukee Bucks officially.
You can easily use the Milwaukee Bucks team colors palette for your personal and commercial projects. But if you want to use the logo for your commercial or personal project please don't forget to contact with Milwaukee Bucks.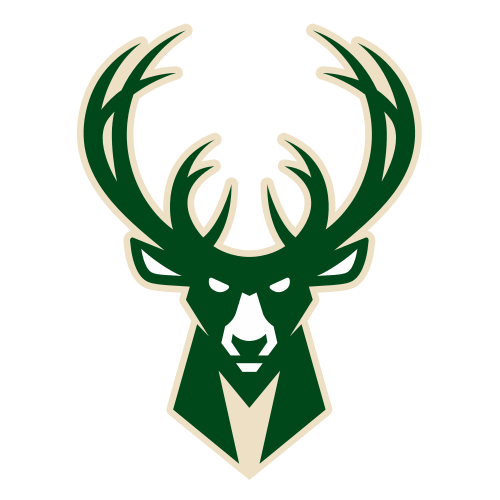 Milwaukee Bucks Colors Codes
The Milwaukee Bucks team logo colors codes of RGB, HEX, CMYK and Pantone of the team logo are given below –
Good Land Green

Hex color:
#00471b
RGB:
0 71 27
CMYK:
80 0 90 75
Pantone:
PMS 350 C
Cream City Cream

Hex color:
#eee1c6
RGB:
240 235 210
CMYK:
6 9 23 0
Pantone:
PMS 350 C
Great Lakes Blue

Hex color:
#0077c0
RGB:
0 125 197
CMYK:
100 45 0 0
Pantone:
PMS 468 C
Black

Hex color:
#000000
RGB:
6 25 34
CMYK:
20 20 20 100
Pantone:
PMS 2935 C
White

Hex color:
#FFFFFF
RGB:
255 255 255
CMYK:
0 0 0 0
Pantone:
N.A
Frequently Asked Questions About Milwaukee Bucks
The Milwaukee Bucks main colors are green and cream.
What are the Bucks new colors?
As of my knowledge cutoff in 2021, the Milwaukee Bucks have not officially announced any new colors for the team. The team's primary colors are green and cream.
Who is the Milwaukee Bucks biggest rival?
The Milwaukee Bucks have several rivals in the NBA, but the team's biggest rival is likely the Chicago Bulls. The two teams have a long history of competition and are geographically close, which adds to the intensity of the rivalry.
They have met in the playoffs several times, with the most notable being in the early 1970s where they met in the conference finals for three consecutive years and in 2021 where the Bucks swept the Bulls in the first round of the playoffs.
The Milwaukee Bucks currently have several different jersey designs. Their primary home jerseys are cream with "Bucks" written across the chest in green and blue lettering. The away jerseys are green with "Milwaukee" written in cream and blue lettering.
They also have alternate jerseys, including a blue "City" edition, a black "Classic" edition, and a "Earned" edition for teams that qualified for the playoffs the previous season.
Why is there a blue line on the Bucks uniform?
The blue line on the Milwaukee Bucks uniform represents the Wisconsin state line. The team is trying to connect to the state they represent and it's also a tribute to the state's support for the team.